Have you heard of the phrase "Health is Wealth"?
If you have heard of this phrase, you surely know that it is an important one. There are many ways of being healthy and fit like eating healthy, getting good sleep, and being hygienic. But for me, the most effective way of being in good shape is -exercise.
Playing sports is an easy way to exercise and is an interesting hobby to spend your time on. There are so many sports you can choose from, for example swimming, badminton, tennis, running, cricket etc.
If these sports seem to be a little too extreme for you or you don't have time you can try yoga, zumba, pilates, or you can even take a long jog every day. As you know International Yoga Day is approaching. It is celebrated on the 21st of June, so let us discuss a little about yoga.
Yoga is an old discipline of Hindus. Yoga was developed in the Indus valley Civilisation over 5000 years ago. It teaches breathing techniques, exercises, and meditation. It also teaches the concept of harmony between the mind and the body. The meaning of the word yoga is "union" in Sanskrit. The best time to do yoga is in the morning because it boosts your energy and helps you set the tone for the rest of the day. There are various exercises in yoga. Each exercise has a different benefit for our body and mind, let me give you an example-
Vrikshasana (tree pose) improves confidence, alertness,focus and strengthens hips and bones; while Utkatasana (chair pose) increases breathing capacity, builds stamina, calms your mind, helps you to be stabilized, and strengthens thighs and ankles.
If you want to read about sports and gain some knowledge about sports before you pursue them, here are some book recommendations by me –
WOMEN IN SPORTS – Written by Rachel Ignotofsky WOMEN IN SPORTS-Written by Rachel Ignotofsky
KID ATHLETES-by David StablerThe previous 2 books are autobiographies of women /Kids in sports and how they became who they are now.
Salt in my shoes- by Deloris Jordan It is a very Motivating book and also one of my favourite books.Salt in my shoes
My next book recommendation has rules and regulations for every sport explained
Children's book of sports- by DK publications
Ok now let us discuss the benefits of sports. Sports not only increase physical fitness but also mental fitness and teach good sportsmanship. They help to boost your self-confidence and teach you teamwork and leadership and how to gracefully accept failure instead of being a sour loser. By playing sports your focus improves and you learn to be disciplined.
By playing sports and keeping your fitness on track you can avoid any unpleasant complications in your body, even small things like walking every day has its benefits.
And remember "The body achieves what the mind believes."
Happy International Yoga Day to everyone.
By Nivedita Jayashankar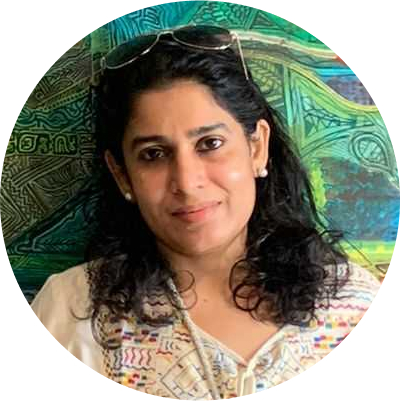 Shruti Divecha
Shruti Divecha is a professional writer for various newspapers, magazines and online publications. She writes feature and lifestyle articles, reviews, travel, mythology and GK nuggets. She also writes for a pan India Braille magazine. She has an MBA and a Masters degree in Animation and Design, both from USA. Additionally she is a qualified Steiner Education teacher, a certified Jolly Phonics and a Jolly Grammar educator. Before choosing the writing profession, Shruti was heading the graphic and textile design department in her mother's Home Furnishings Export House and Factory.
The company was one of top exporters of soft furnishing's and made-ups in India having clients like large European Departmental stores. She currently is a full time educator and conducts classes for children in Creative writing and English Enrichment. You can connect with her at www.shrutidivecha.com