'Well, maybe it started that way. As a dream, but doesn't everything? Those buildings. These lights. This whole city. Somebody had to dream about it first. And maybe that is what I did. I dreamed about coming here, but then I did it.' Here's an inspiring excerpt from Roald Dahl's 'James and the giant peach'.
This is Dahl, this is his world, here's the magic he believes, here's the ambitious approach he endorses, a brave attitude one must possess to take the world heads on. Dahl makes us think, makes us imagine and makes us cherish his highly fictitious magical world. Buckle up your shoes kids! A phenomenal adventure awaits you.
One of the greatest children authors of the twentieth century, Roald Dahl's books celebrate bravery, kindness and warmth. Dahl began writing in the 1940s. His first work named 'A piece of cake' based on his wartime memories was published on 1st August 1942. Prior to his writing career, Dahl served extensively in the Royal Air Force (an UK based air and space force). He was also a part of the Second World War. Born in Wales on 13th September, 1916 and spending most of his life in England, Dahl had a ton of life experiences and anecdotes which he came across during his growing up years including his young adulthood and the phase thereafter which provided him with the wisdom, knowledge and confidence which could in turn later help him turn into a master storyteller.
Dahl's first children's book named 'The Gremlins' was published in 1943. Dahl went on to write numerous bestselling children's stories later ranging from 'Matilda', 'Fantastic Mr Fox', 'The Witches', 'The Twits', 'Revolting Rhymes', 'James and the giant peach', 'Danny the champion of the world', 'The enormous crocodile', 'My uncle Oswald', 'Charlie and the chocolate factory' and many others. He also published his two autobiographical books 'Boy' and 'Going solo'.
The point of view usually used in his books is that of the kids. There's good, bad and evil in his writings and usually the good triumphs over the evil. And somehow the good here usually ends up being kids with the evil part as adults. When Dahl was a little kid, his mother used to narrate to him mythical stories revolving around creatures. These stories had a great influence on his writing. He once mentioned in an interview "She was a great teller of tales. Her memory was prodigious and nothing that ever happened to her in her life was forgotten." His books 'The Minpins', 'Fantastic Mr Fox' and 'The BFG' contain those influences and references in some capacity or the other. There was also a grandmother character in 'The Witches' which as per him was directly based on his mother and was also in a way a tribute to her.
He even made up a few words on his own, the likes of 'swishfiggler', 'snozzcumber', etc to name a few. The tone happens to be on the funnier side in his writings, characterized with a regular usage of exclamation marks and all caps sentences in between.
Dahl's other professions as spy, a fighter pilot, a chocolate historian and a medical inventor were also visible in some fictional capacity in his writings, with many of them being recurring themes as well. During his childhood students at his school Repton were invited to try chocolate bars, this memory stayed with him throughout his life and we got the amazing 'Charlie and the chocolate factory'.
Dahl always encouraged children to imagine as vividly as possible. As one of his famous quotes goes, 'And above all, watch with glittering eyes the whole world around you because the greatest secrets are always hidden in the most unlikely places. Those who don't believe in magic will never find it.' He taught us to believe in magic wholeheartedly and live our days full of life. He wrote in a tiny cottage surrounded with linden trees. He famously called it the 'Writing hut'. Dahl once said that adults should get down on their knees for a week, in order to remember what it's like to live in a world in which the people with all the power literally loom over you. How innocent a perspective is that!
In his youth he was highly influenced by literary greats like Charles Dickens, Frederick Marryat, Rudyard Kipling and others. Traces of these influences are also distinctly visible in his writings.
He has dabbled with multiple different forms of literature ranging from novels, poems, scripts, collections, non-fiction, edited books, so on and so forth. Many of his books have also been adapted into successful films and franchisees. Dahl's literary work has been translated into 60+ languages and he has sold hundreds of millions of copies across the globe clubbing it all together (a bestseller in true sense). A few of the many prestigious awards he has been bestowed with include 'The world fantasy award for lifetime achievement', 'British Book Awards' children's author of the year'. And the list would go on and on.
Roald Dahl's archive with countless number of letters, manuscripts and a lot more has found a permanent home at 'Roald Dahl Museum and Story Centre' in Great Missenden, Buckinghamshire village where he passed away.
He left behind a strong legacy which we all cherish and celebrate. We enjoy candies, chocolates; befriend insects, creatures; and seek magic all around us. If not scientifically, at least emotionally we could achieve it with a Roald Dahl book by our side. Magical places and happy faces go hand in hand!
By Himanshu Nimbhorkar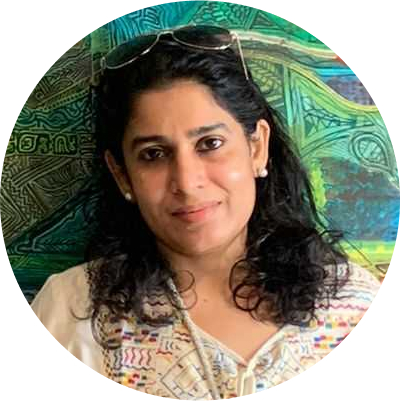 Shruti Divecha
Shruti Divecha is a professional writer for various newspapers, magazines and online publications. She writes feature and lifestyle articles, reviews, travel, mythology and GK nuggets. She also writes for a pan India Braille magazine. She has an MBA and a Masters degree in Animation and Design, both from USA. Additionally she is a qualified Steiner Education teacher, a certified Jolly Phonics and a Jolly Grammar educator. Before choosing the writing profession, Shruti was heading the graphic and textile design department in her mother's Home Furnishings Export House and Factory.
The company was one of top exporters of soft furnishing's and made-ups in India having clients like large European Departmental stores. She currently is a full time educator and conducts classes for children in Creative writing and English Enrichment. You can connect with her at www.shrutidivecha.com