Prashant Pinge
Acclaimed Author of Children's Fiction
Prashant Pinge is an acclaimed author of children's fiction. Prashant's books, Raja & the Giant Donut (Leadstart Publishing) and Adventure on Wheels (Scholastic), were shortlisted for the Economist Crossword Book Award and the Raymond Crossword Book Award in the Children's Writing (jury) category in 2011 and 2016 respectively.
Prashant will take you through his journey as an author, entertain you with stories from his illustrious writing career, give you interesting writing tips, and have a fun question and answer session at the end.He will also briefly talk about his new book, The Mystery Of The Missing Archaeologist.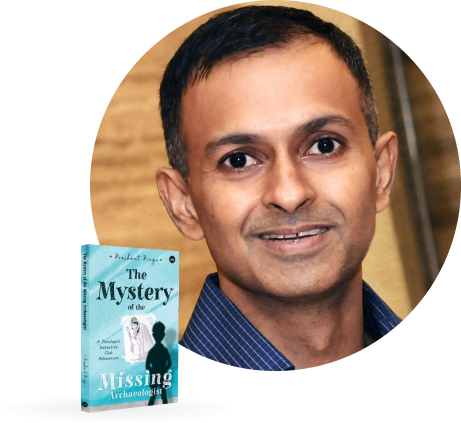 What you will learn in this webinar?
Stories & anecdotes from his illustrious writing career
Interesting writing tips
Fun Q&A session
A sneak peek into the idea behind his latest creation